You've been trying to conceive for who knows how long.
Then comes that week, the lead up to the day your period is due. You're excited, anxious, nervous, impatient.
You pee on a stick and then hold your breath for 3 minutes.
The pink line starts growing and building as if it's the excitement surfacing from your core right through to your skin.
And there it is…you're going to have a baby. So why do you feel so…shit scared!
You share the news with your partner and the two of you giggle like you've done something cheeky and take in the excitement that the two of you are creating a human together.
Then the reality of the current situation sets in.
What do we do now? Who do we ask? What if something goes wrong? Oh god have you seen the stats on miscarriage?! One in 10! Oh I heard one in 3! If it's this common why have I never heard about it? What kind of 'care' do we want? What do you mean? What…have…we…done?
And then your mum calls. Hi, how are you? What's news?
Hi. I'm fine. No news.
And so begins the first three months of your pregnancy…excitement covered in worry, secrecy and lies.
It was the day before my wedding, January 2012.
My period was 4 days late and I was gutted…chances were I was going to get my period on my wedding day. Ugh.
Unless….I left the hotel room, whipped down the street and came back with a pregnancy test, with my husband-to-be still in bed, none the wiser.
And there it was, the faintest little pink line you ever did see.
Later than morning I pulled Fiancé outside, took a deep breath, tears welling in my eyes and said
"It looks like there's one more guest at the wedding tomorrow"
At that very moment, my bridesmaid walks out to see me crying and fiancé looking concerned.
"What's up?"
"Oh, we're just having a little tiff, be back in a second"
And there it was. The first of many, many lies that would bog down the first 3 months of my pregnancy.
We went straight from the wedding in New Zealand to our honeymoon in the Maldives and had a full week to soak up the brilliance of our beautiful wedding and wonderful news. We spoke about baby names, the nursery, and what we thought our baby might look like. At that moment in time we were delighted.
When wondering what we had to do as responsible adults about to have a child, we turned to google: "I'm pregnant. What to do now?"
The answer (paraphrased of course): "Don't get too ahead of yourselves…chances are you won't make it past the first trimester because miscarriage is so common. It's best you don't tell anyone about your news yet because you'll probably have a miscarriage and how embarrassing if everyone knew?!"
So we endured 3 months of secrecy and fear. I actually became consumed by the worst case scenario and struggled to keep the news from those closest to me. What had been so exciting was quickly becoming a burden.
And the lies continued: No wine, I'm driving. No cheese, I'm dieting. Yes, my boobs have always been this big! Yes, I often vomit out of the blue…at my desk…in the rubbish bin.
At the 12 week scan we discovered a healthy beating heart, the burden lifted and we were able to share our wonderful news. Once again we were beside ourselves with excitement and 6 months later we would welcome a bouncing baby boy to the world.
But on reflection I remember how hard those first 3 months were and in hindsight, how unnecessarily.
And if miscarriage is so common, why do we so rarely hear about it and talk about it? I know now it's because we're suffering in silence.
We're telling lies: "When are you guys going to have a kid, must be about time?!"
"Maybe one day".
And so I've decided, if I'm lucky enough to fall pregnant again…
1. I will celebrate the pregnancy. I will be cautiously wrapped, but I will not dwell on the chance of miscarriage because the odds are in my favour.
2. I will tell people closest to me, because if something does go wrong I will need them.
3. If something does go amiss I will talk about it. Because maybe sharing my story may help - both myself and others
4. But I'll probably still lie. I'll still be telling work that I have food poisoning (again?!) and some of my friends that I'm doing Soberary (sober January and February – yeh, everyone's doing it!)
It may still be known to me as the first Lie-mester, but I will not suffer in silence.
I would love to know – how were the first 3 months of pregnancy for you?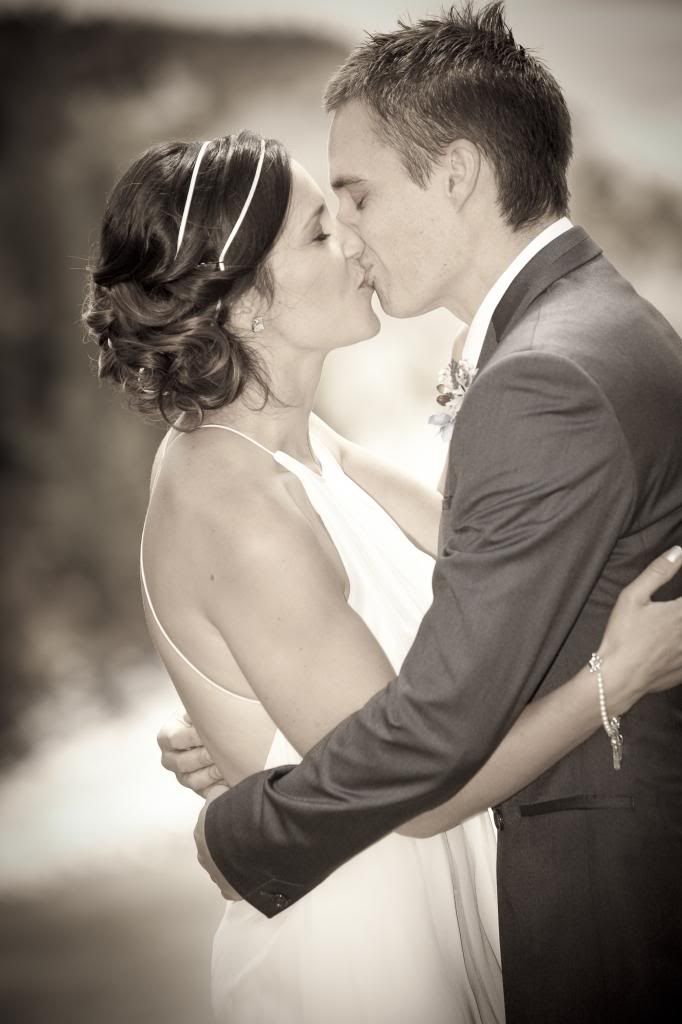 The day after we learned the news of my pregnancy